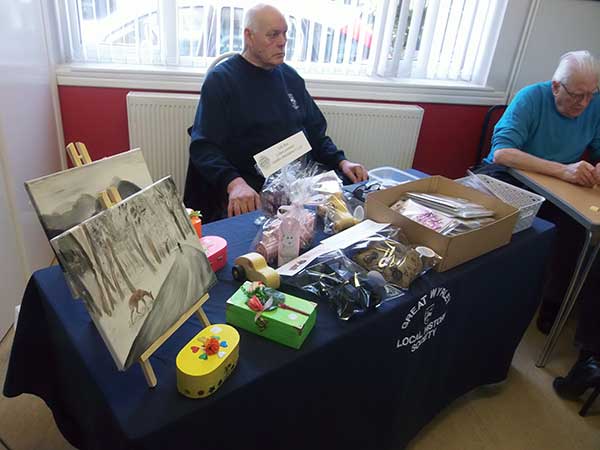 As from Thursday 16th March 2023 – at every Coffee Morning in the future, at the Senior Citizens Centre we will have a table top sale dedicated to genuine handcrafted items. Members & non-Members are welcome to come along to our coffee morning and table top sale. There will also be the opportunity to learn about Great Wyrley and it's amazing history.

We would like to hear from crafters in Great Wyrley, Cheslyn Hay, Bridgtown and the surrounding areas who would be prepared to donate an item of their craft to the Society, whether it be a one off or something you would consider doing on a regular basis. We in the society, rely on donations from generous individuals and organisations to maintain our independence and carry on bringing you information and stories from the past. All money made from the Table Top Sale will go back into the society to assist in funding for expenses, research and our Open Days.

If anyone out there feels they can assist us, please get in touch with a member of the committee. It is also a great way to get your chosen craft noticed and brought to the attention of the public. Many thanks in advance to anyone that can assist us.